The Torph Race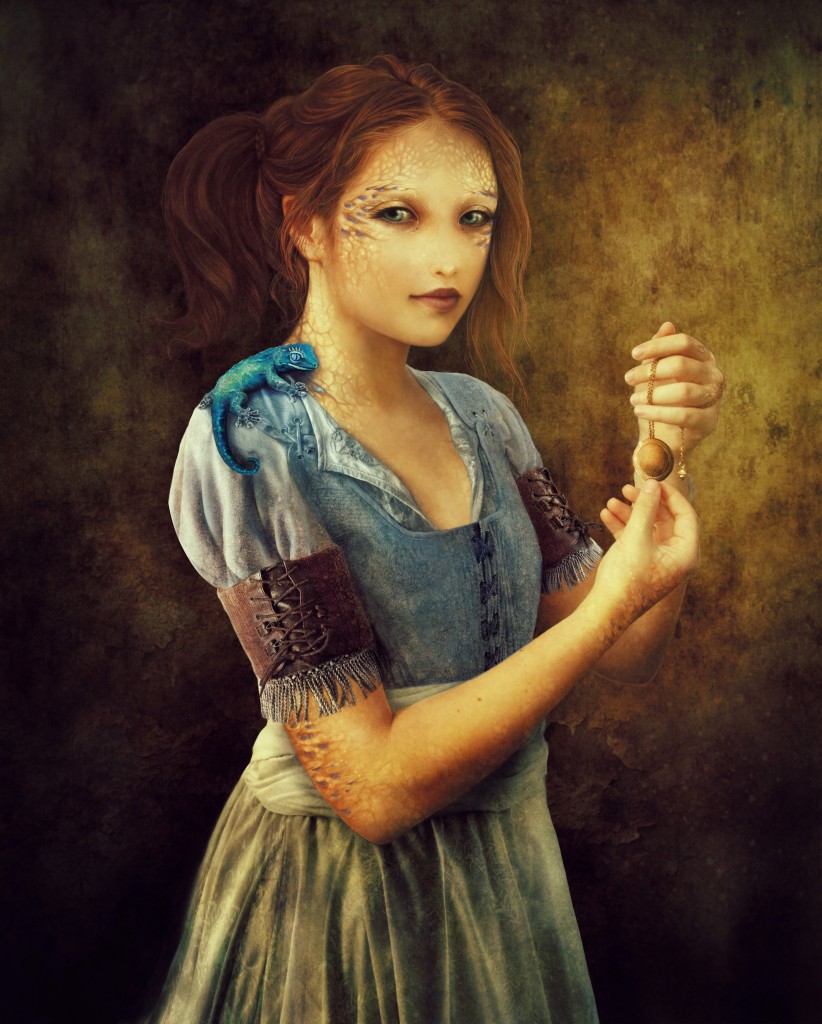 Kayla
by the fine Australian artist,

Ginger Kelly

.
The Torph race is one of only two races that are not originally mammalian, the other being the Seph Race (aka Goat Eaters' race). People of the Torph race (aka Butter Skins) are warm-blooded and do have certain mammalian features.
Kayla - The main character of the story.
Kayla, at 15 years of age, is 5′ 6″ tall, and when an adult she will be about 5′ 10″ or even 6′ tall.  Her skin color is a very pretty gold/coppery shade, with skin markings of a pretty contrast. She is intelligent, even-tempered, respectful of others, and quick to learn. She is unusually interested in finding out what went wrong with the world – and then making sure all is made right again.
Clothing: pleasant feminine peasant dress, and sandals, all of which are showing wear.
A talented young British artist contributed the following rendition of Kayla's voice:
Audio clip: Adobe Flash Player (version 9 or above) is required to play this audio clip. Download the latest version here. You also need to have JavaScript enabled in your browser.
Vetta - Kayla's mother.
Vetta was 26 years old, and stood about 5′ 10″ tall. Her skin color was the same as Kayla's. Vetta was educated but had learned to conceal her sophistication when in the presence of anyone who may have posed a threat to her family's secrets. She was very attentive to her family's needs.
Clothing: When about to deliver her baby, she was wearing simple but presentable night clothes. When she traveled, she wore feminine trousers and blouse, and a heavy cape. She wore well-made feminine travel boots.
(Note: We are not interested in erotic art, nor are we interested in dark art.)